At the beginning of October it has been published the total investment that Malaga will have of public funds to invest in 2023. In total 222 million euros are the ones that Malaga will have to develop different projects but,
What are the 7 most relevant investments for Malaga in 2023?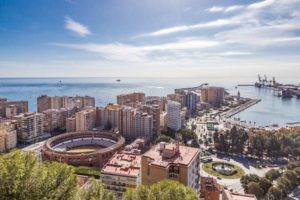 INVESTMENT FOR MALAGA'S BID TO HOST EXPO 2027
With the slogan. "The Urban Era: towards the sustainable city" and with a support of 1.3 million euros, Malaga will seek to host the Universal Exposition in 2027.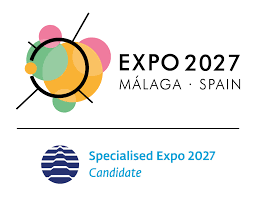 INVESTMENT TO RESTORE THE TRAIN TO CAMINITO DEL REY
It is envisaged that by the first quarter of 2023 the suburban train to El Chorro – Caminito del Rey station on the C2 Málaga-Álora line will be restored.
REHABILITATION TO PROMOTE THE RECOVERY OF THE COAST OF MALAGA
200,000 euros will be invested for the control of coastal regression in Malaga, 100,000 euros for the recovery of coastal systems in Malaga and 230,000 euros for public use and access to the entire coast.
YOUNG CULTURAL VOUCHER
This young cultural voucher is renewed for young people from Malaga who turn 18 years old in 2023. The main objective of this voucher is to facilitate young people's access to culture, subsidising live arts, cultural heritage and audiovisual arts up to a maximum of €200 per beneficiary.
MALAGA FILM FESTIVAL
In order to continue promoting and internationalising the Malaga Film Festival with the help of the Cervante Theatre, an allocation of almost 2 million euros will be made available.
IMPROVEMENTS TO ACCESS TO MALAGA INTERNATIONAL AIRPORT
Another of the items scheduled for this new 2023 will be to improve the connections to the Costa del Sol airport, specifically the northern access with a budget of €740,000.
This action will undoubtedly reinforce this infrastructure, and will help to absorb the traffic of more than 14 million passengers expected in 2023.
REFORMS IN THE PORT OF MALAGA
Through Puertos del Estado, there is a forecast of 19 million euros for action plans in the Port of Malaga. Of particular note are 1,710,000 euros for work on the Dique de Levante, 5,485,000 euros for new docks and moorings and 480,000 euros for work in the area of the port facing the city.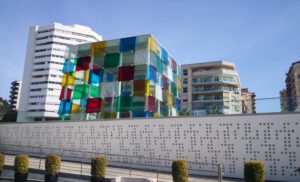 These are just 7 of the many relevant investments that are planned in Malaga by the state for 2023. If you want to invest in Malaga or on the Costa del Sol and need expert advice, do not hesitate to contact us without obligation!